Sabato 25 giugno 2022
Torrita di Siena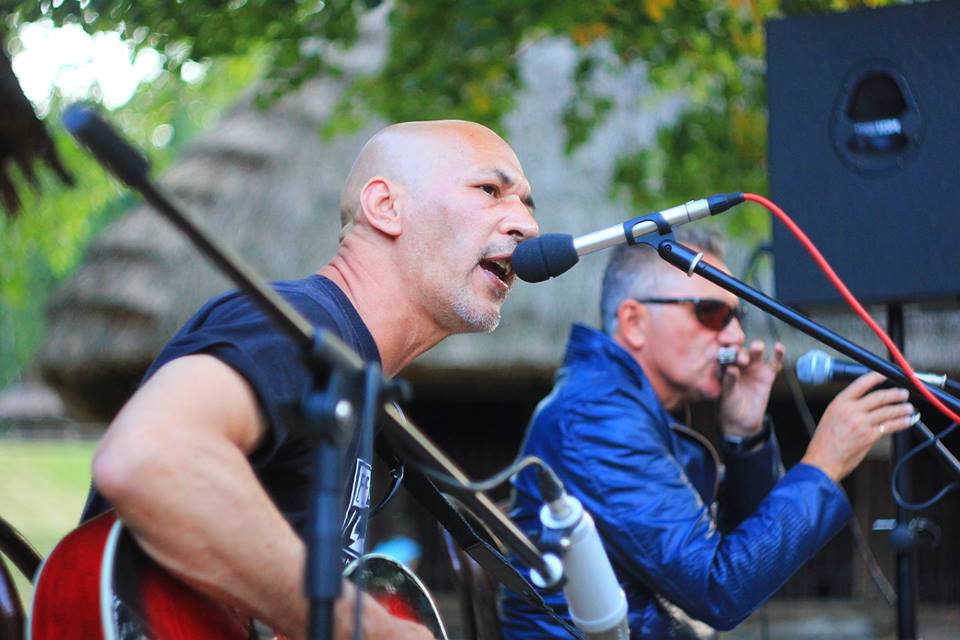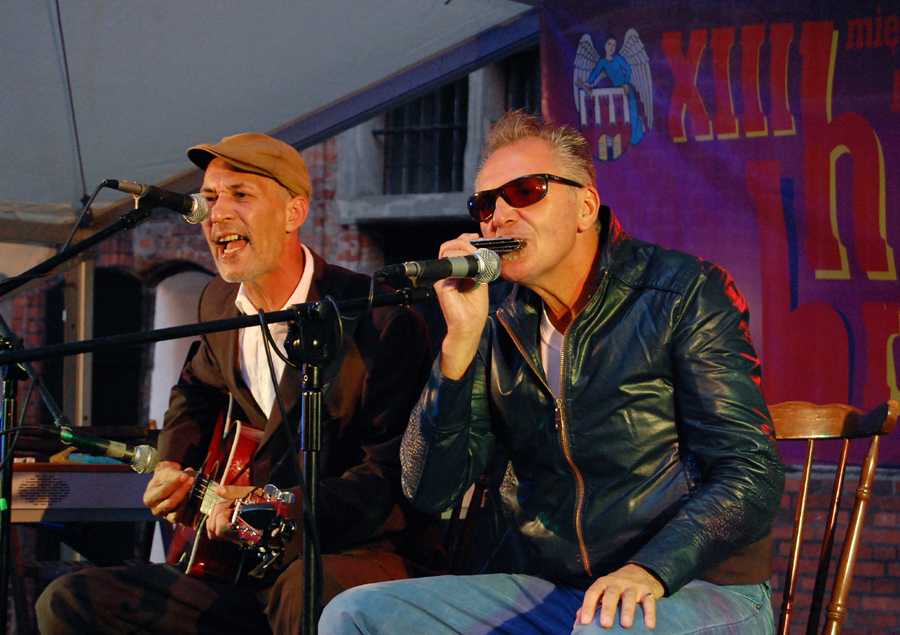 Paul Lamb ha lavorato con Sonny Terry, Buddy Guy, Junior Wells, Brownie McGhee, Mark Knopfler, The Who, Rod Stewart… la lista potrebbe continuare all'infinito.
Frontman dei The King Snakes Paul è un leadliner nei festival di tutto il mondo. Insieme a Chad Strentz, uno dei migliori cantanti blues d'Europa e cantante solista con The King Snakes e la magia accade.
Aspettati un meraviglioso mix di vero blues, boogie e swing………quindi assicurati di prendere Paul Lamb e Chad Strentz che fanno esplodere una tempesta.
Paul Lamb:
Rispettato in tutto il mondo come il miglior musicista e intrattenitore Blues d'Europa, Paul Lamb si è forgiato un posto nei libri di storia come uno dei più grandi musicisti del nostro tempo. Ha vinto innumerevoli premi, venduto quantità record di album e si è esibito in tutto il mondo con i suoi compatrioti musicali di lunga data The King Snakes. Inserito nella Hall of Fame dei British Blues Awards (insieme a artisti del calibro di Peter Green, John Mayall e Alexis Korner) Lamb continua a portare il suo contagioso marchio di musica ai fan di tutto il mondo…..
Chad Strentz:
C'è molta esperienza dietro il cantante e chitarrista Chad Strentz. Presentato come uno dei migliori cantanti blues d'Europa, Chad ha iniziato come segugio rockabilly all'età di 15 anni. Ha avuto successo su questo circuito nel Regno Unito e in Europa. Nel 1991 si è riunito con Paul Lamb e sono andati in tour con i King Snakes e hanno pubblicato oltre 10 CD con grande successo. Con Chad, troverai nella sua voce e chitarra suonare una miscela di musica che va dal blues, soul, rockabilly e altro ancora.
Premiati artisti discografici britannici!
Due musicisti che lavorano insieme a…..quello che sanno fare meglio…..giocare quello che sentono e sentire quello che suonano
ENGLISH VERSION
Paul Lamb's worked with Sonny Terry, Buddy Guy, Junior Wells, Brownie McGhee, Mark Knopfler, The Who, Rod Stewart… the list goes on and on. 
Fronting The King Snakes Paul headlines festivals all over the world. Pair him with Chad Strentz, one of the best Blues singers in Europe and lead singer with The King Snakes and magic happens .
Expect a wonderful mix of real blues, boogie & swing………so be sure to catch Paul Lamb & Chad Strentz blowing up a storm .
Award-winning British recording artists!
Two players working together at…..what they do best…..playing what they feel & feeling what they play
Paul Lamb:
Respected worldwide as Europes top Blues musician and entertainer, Paul Lamb has forged himself a place in the history books as one of the greatest players of our time. He has won countless awards, sold record-breaking quantities of albums, and performed the world over with his longstanding musical compatriots the King Snakes. Inducted into the British Blues Awards Hall of Fame (alongside the likes of Peter Green, John Mayall & Alexis Korner ) Lamb continues to bring his infectious brand of music to fans around the globe…..
Chad Strentz:
There's a whole deal of experience behind vocalist and guitarist Chad Strentz. Billed as one of the best Blues singers in Europe, Chad started out as a rockabilly hound at the age of 15. He enjoyed success on this circuit in the U.K. and Europe. In 1991 he got together with Paul Lamb & they toured extensively with the King Snakes and released over 10 CD's to much acclaim. With Chad, you will find in his voice and guitar playing a blend of music ranging from blues, soul , rockabilly and more.